I am an anxious doctor. Or at least I WAS an anxious doctor. After literally decades of suffering from intractable anxiety, and seeing over 50 different types of healers I found my way to heal my anxiety through very unconventional (for a medical doctor at least) means. In 2013 I was so anxious I considered suicide and a friend suggested I try LSD, and although that scared the crap out of me it showed me the path to healing. You don't have to do LSD to heal, I took it for you! I'm a medical doctor, neuroscientist and intuitive. (I know, common combination!) I found my way out and it is counterintuitive and very non conventional (but not scary!). I will show you the way out too, you just have to listen to me, dammit!
Episodes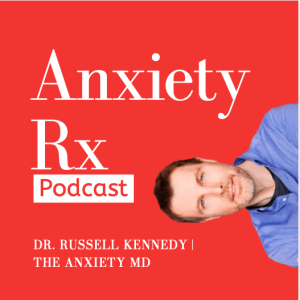 Sunday May 07, 2023
Sunday May 07, 2023
Do you feel like you're constantly living in fear and worry, unable to escape the grip of anxiety? I understand how you feel, and I want to offer you a solution that will heal the root cause of your anxiety. After working on it for a YEAR, I am excited to announce that my mind body program is almost ready for release!
I know that you have many questions about how to overcome your anxiety, and the most common one I hear is, "How do I heal the alarm in my body that is driving my anxiety?". You might also be wondering if there is a step-by-step process you can follow to finally find relief. Well, I'm happy to tell you that my program answers both of these questions and more!
With my program, you'll learn how to tap into the power of your mind and body to heal your anxiety from the inside out. 
So get ready for something truly transformative that is going to heal the root cause of your anxiety rather than just trying to help you cope with it! COMING SOON!
Thank you for listening and you can find me on IG: @theanxietymd if you have any questions.
P.S I wrote THE book on healing anxiety. It's my life's work so that you don't have to suffer like I did.  
You can get it by clicking here
Comments
(1)
To leave or reply to comments, please download free Podbean or