I am an anxious doctor. Or at least I WAS an anxious doctor. After literally decades of suffering from intractable anxiety, and seeing over 50 different types of healers I found my way to heal my anxiety through very unconventional (for a medical doctor at least) means. In 2013 I was so anxious I considered suicide and a friend suggested I try LSD, and although that scared the crap out of me it showed me the path to healing. You don't have to do LSD to heal, I took it for you! I'm a medical doctor, neuroscientist and intuitive. (I know, common combination!) I found my way out and it is counterintuitive and very non conventional (but not scary!). I will show you the way out too, you just have to listen to me, dammit!
Episodes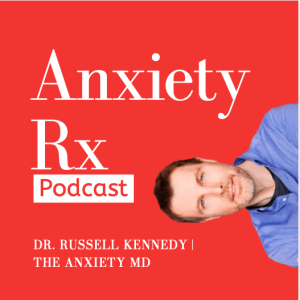 Sunday Mar 26, 2023
Sunday Mar 26, 2023
I've never met ANYONE who suffered from chronic anxiety and didn't see themselves as a victim, including and especially ME.
For the most part, anxious people were victims of trauma or unresolved emotional pain and our nervous system was trained to be on defense, which will never allow us to heal from anxiety.
To heal, we must see our victim mentality and go TOWARDS our fears and not retreat from it. 
Thank you for listening and you can find me on IG here: @theanxietymd if you have any questions.
P.S I wrote THE book on healing anxiety. It's my life's work so that you don't have to suffer like I did.  
     
You can get it by clicking here