I am an anxious doctor. Or at least I WAS an anxious doctor. After literally decades of suffering from intractable anxiety, and seeing over 50 different types of healers I found my way to heal my anxiety through very unconventional (for a medical doctor at least) means. In 2013 I was so anxious I considered suicide and a friend suggested I try LSD, and although that scared the crap out of me it showed me the path to healing. You don't have to do LSD to heal, I took it for you! I'm a medical doctor, neuroscientist and intuitive. (I know, common combination!) I found my way out and it is counterintuitive and very non conventional (but not scary!). I will show you the way out too, you just have to listen to me, dammit!
Episodes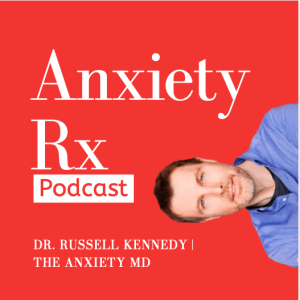 Sunday Apr 30, 2023
Sunday Apr 30, 2023
Many people with anxiety and alarm have a common trait of feeling overly responsible for the emotions of others.
As someone who has experienced this myself, I know it can stem from childhood experiences where we felt the need to take care of our parents.
It is a very anxiety provoking situation to be in control of YOUR OWN EMOTIONS let alone those of your parents, partners and children.
In this episode, I want to draw attention to how you leave your own emotional needs to automatically and reflexively look after others, and how that just makes you more anxious and alarmed.
We will explore how to identify and break free from the pattern of automatically putting others first, so that you can take care of your own emotional needs while still being there for the important people in your life. 
Thank you for listening and you can find me on IG: @theanxietymd if you have any questions.
P.S I wrote THE book on healing anxiety. It's my life's work so that you don't have to suffer like I did.  
     
You can get it by clicking here